Rightest Glucose Meter GT100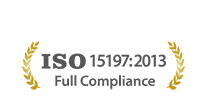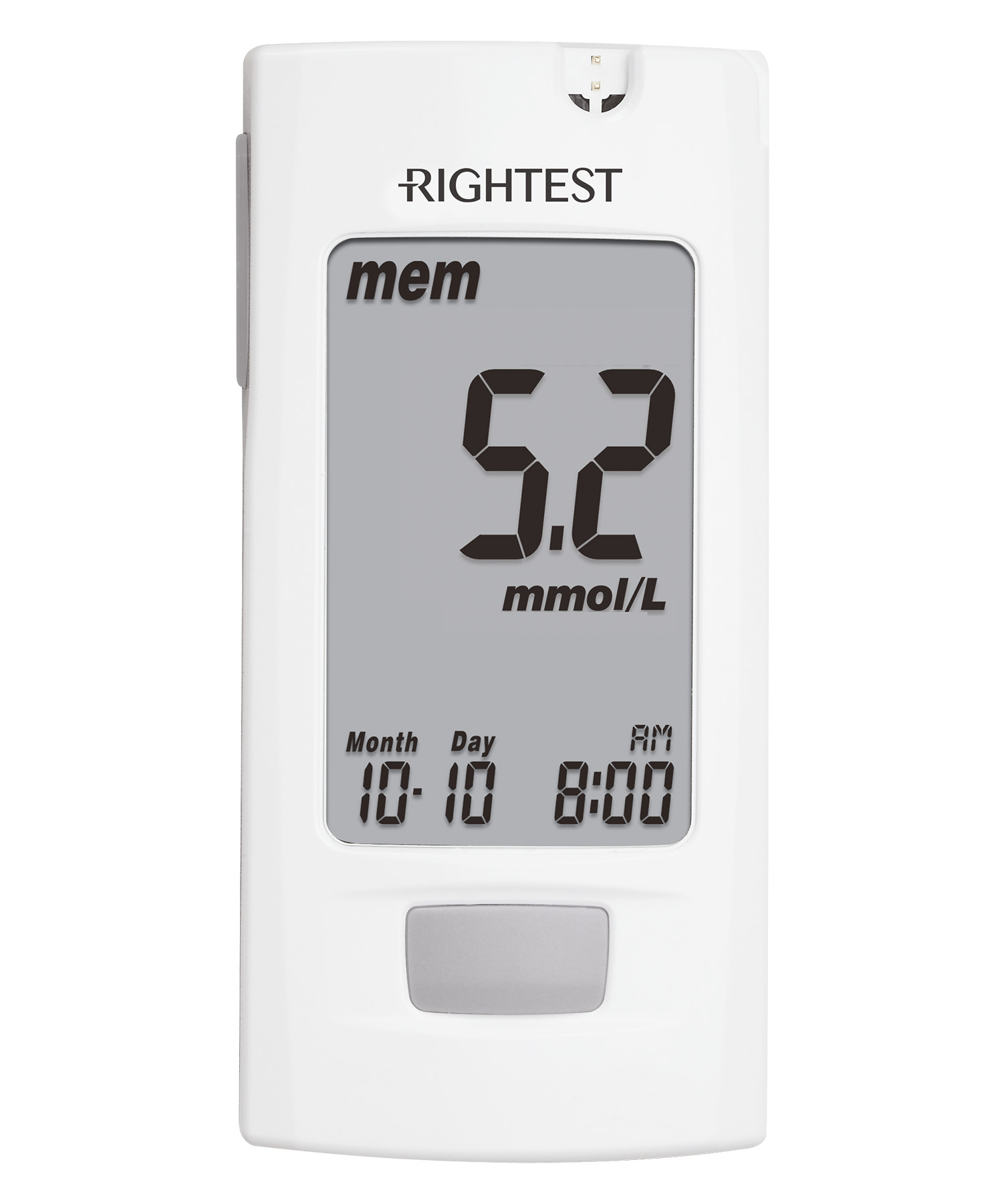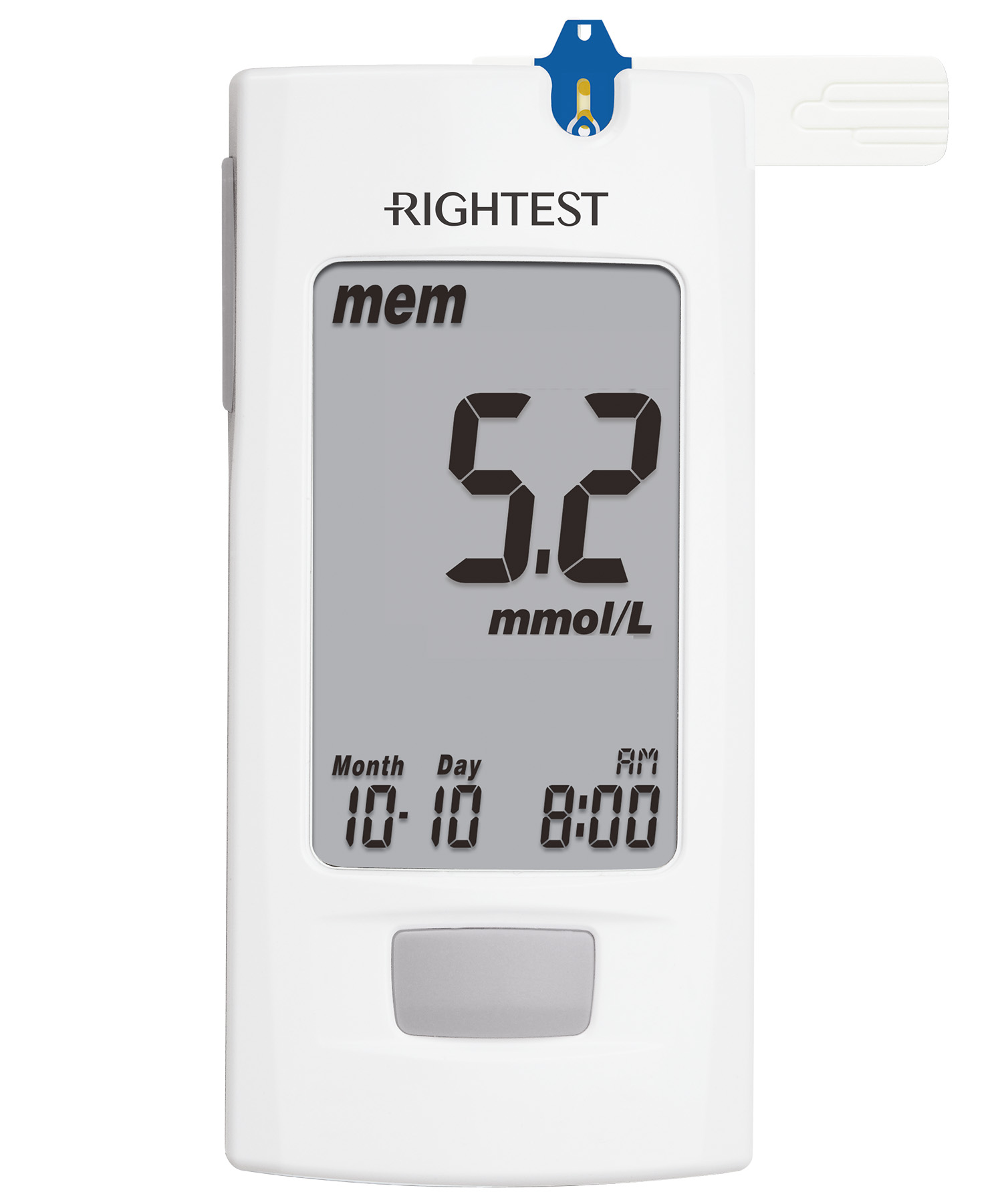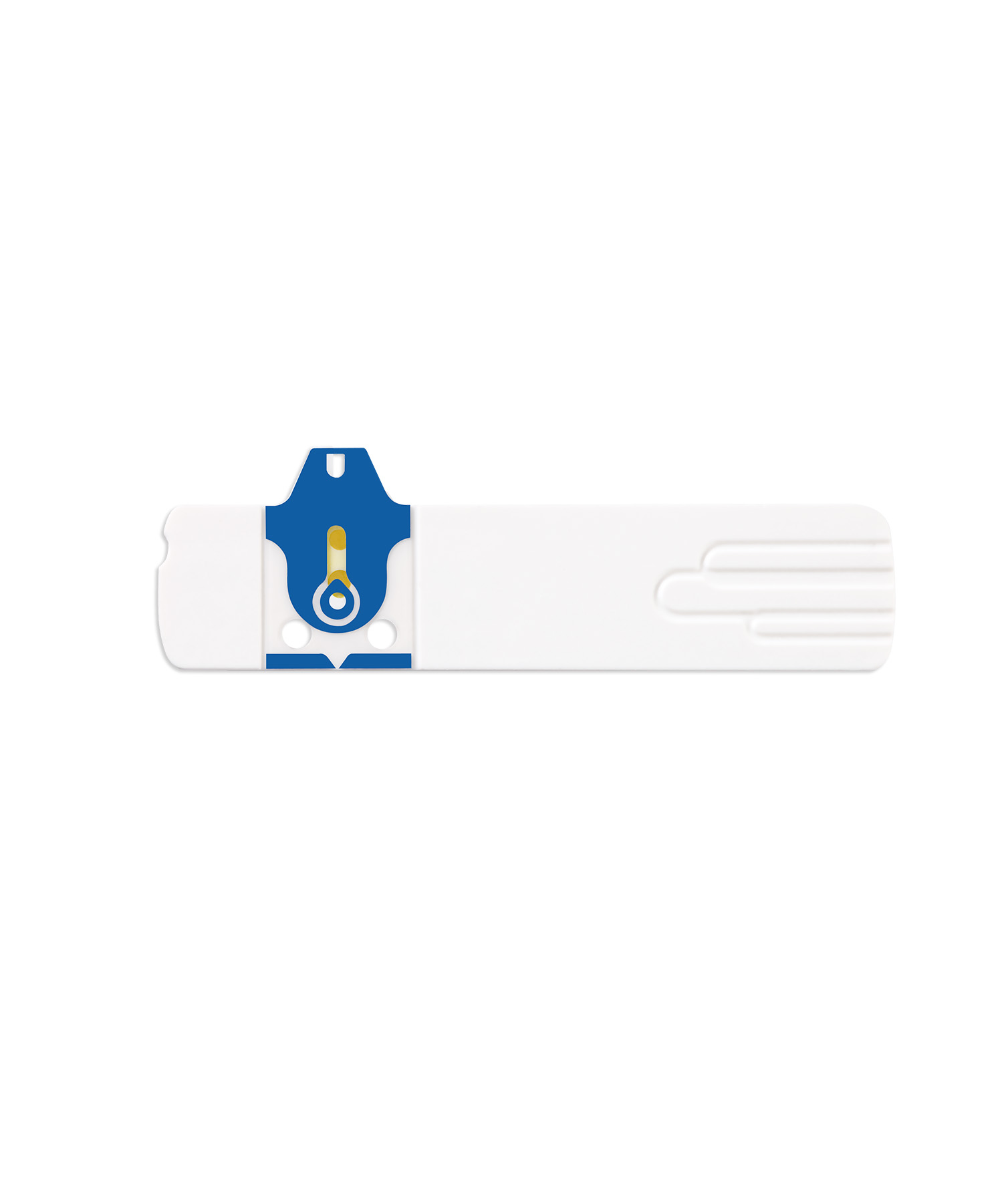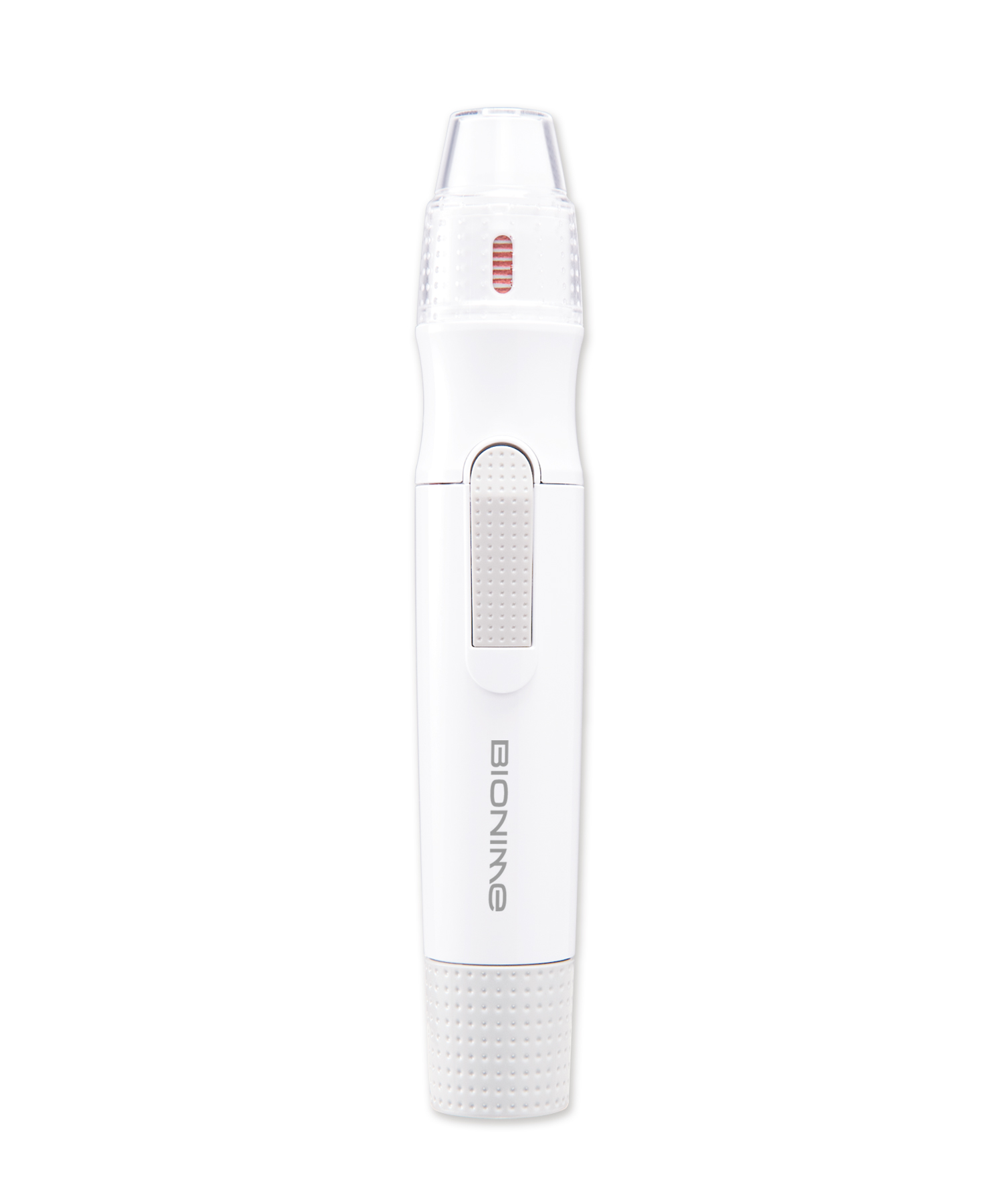 Auto coding

Code embossed on every strip for increased accuracy.

Large screen

Easy to read.

Innovation strip design

Larger, thicker, test strip help with dexterity issues. The innovative side - insert design ensures better hygiene.

Tiny blood sample required

Only 0.75μL of blood sample.

Reliable accuracy

Full compliance ISO 15197:2013.
How it works
1

Friendly - large strip hand bar

2

Place blood sample against the sample entry of strip.

3

Rapidly - results in 5 seconds

4

Safety - keep from touching blood sample
Specifications
Test strip
GT100
Coding
Auto coding
Enzyme / Measurement technology
GOD / Electrochemical sensor
Blood sample source
Capillary whole blood (finger, palm and forearm)
Minimum sample volume
0.75 microliters (0.00075c.c.)
HCT range
30 - 57%
Measuring range
0.6 - 33.3 mmol/L (10 - 600mg/dL)
Meter dimensions (L x W x H)
98.0 x 46.0 x 17.5 mm
Display area (L x W)
53.0 x 32.0 mm
Weight (with battery)
53.0 ± 5g
Power supply
1 CR2032 battery
Memory capacity
500 blood glucose test results with date and time
Operating temperature
10 - 40°C (50 - 104°F)
Operating relative humidity
10 - 90%
Meter storage conditions
-10 - 60°C (14 - 140°F)
Test strip storage conditions
4 - 30°C (39 - 86°F), < 90% relative humidity
Accuracy
95% of the measured glucose values shall fall within either
Glucose concentrations < 5.5mmol/L (100mg/dL), difference within ± 0.83mmol/L (15mg/dL)
Glucose concentrations ≥ 5.5mmol/L (100mg/dL), bias within ± 15%
Precision
Glucose concentrations < 5.5mmol/L (100mg/dL), SD < 0.28mmol/L (5mg/dL)
Glucose concentrations ≥ 5.5mmol/L (100mg/dL), CV < 5%
Fully comply with ISO 15197:2013 (For other received credentials, please contact us.)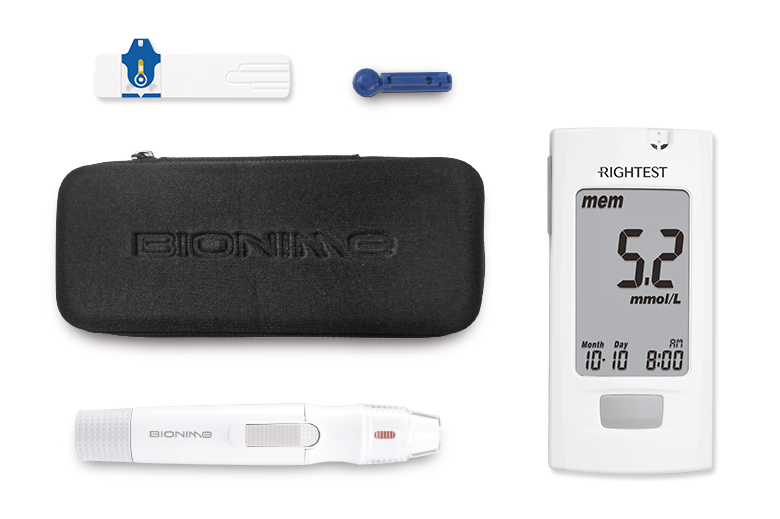 Downloads
Instructions for use
Test Strip Guide
Instruction for Lancing Device