GD500 Patented Rightest lancing device
GD500
The more details,
the better perfection.
The first step of measuring blood glucose is using lancing device, which also the most reason people do not accept gluco-monitor. As an expert in gluco-monitor, reducing pain caused by lancing device is our primary goal. That is the reason we focus on the design to be excellent.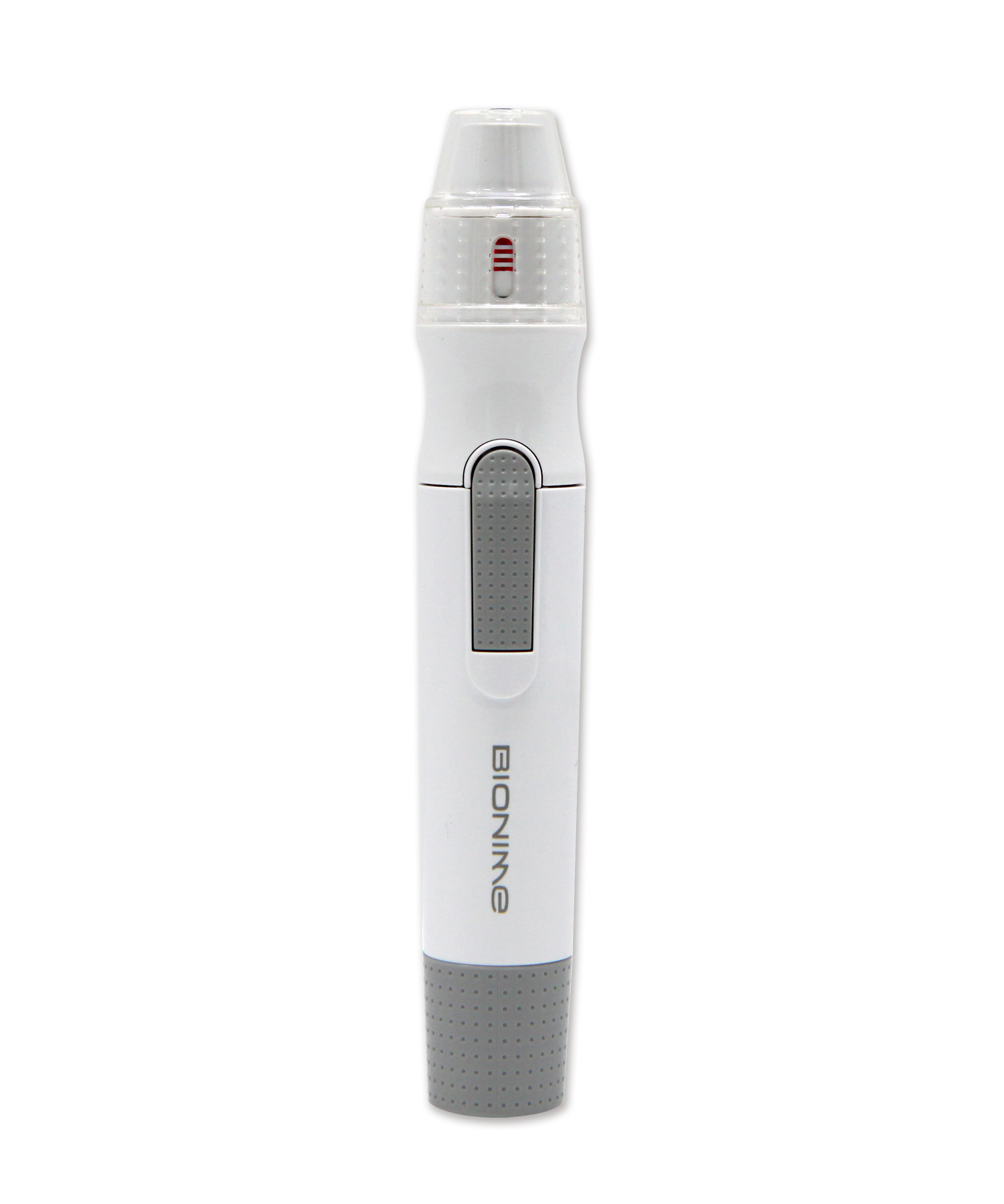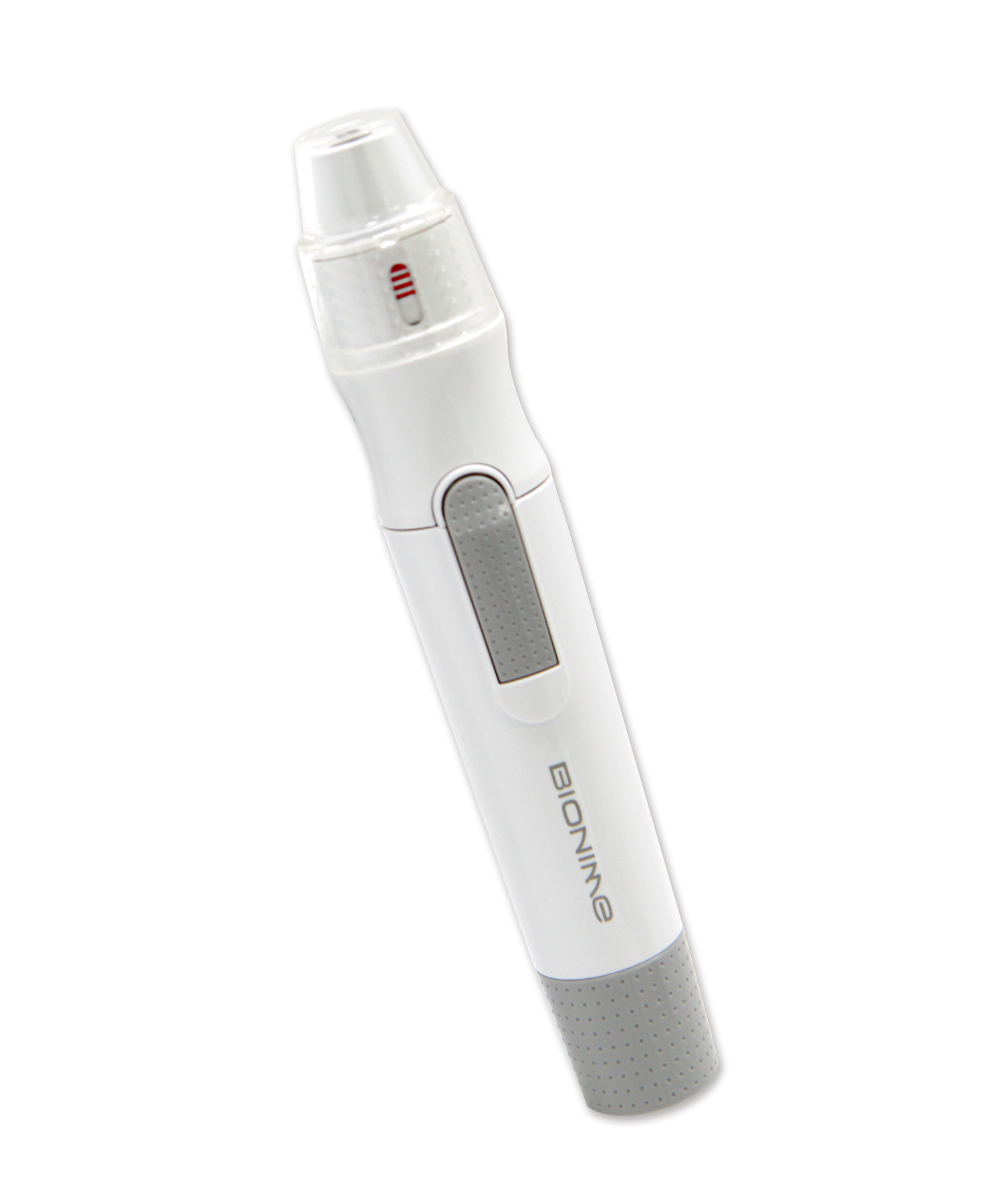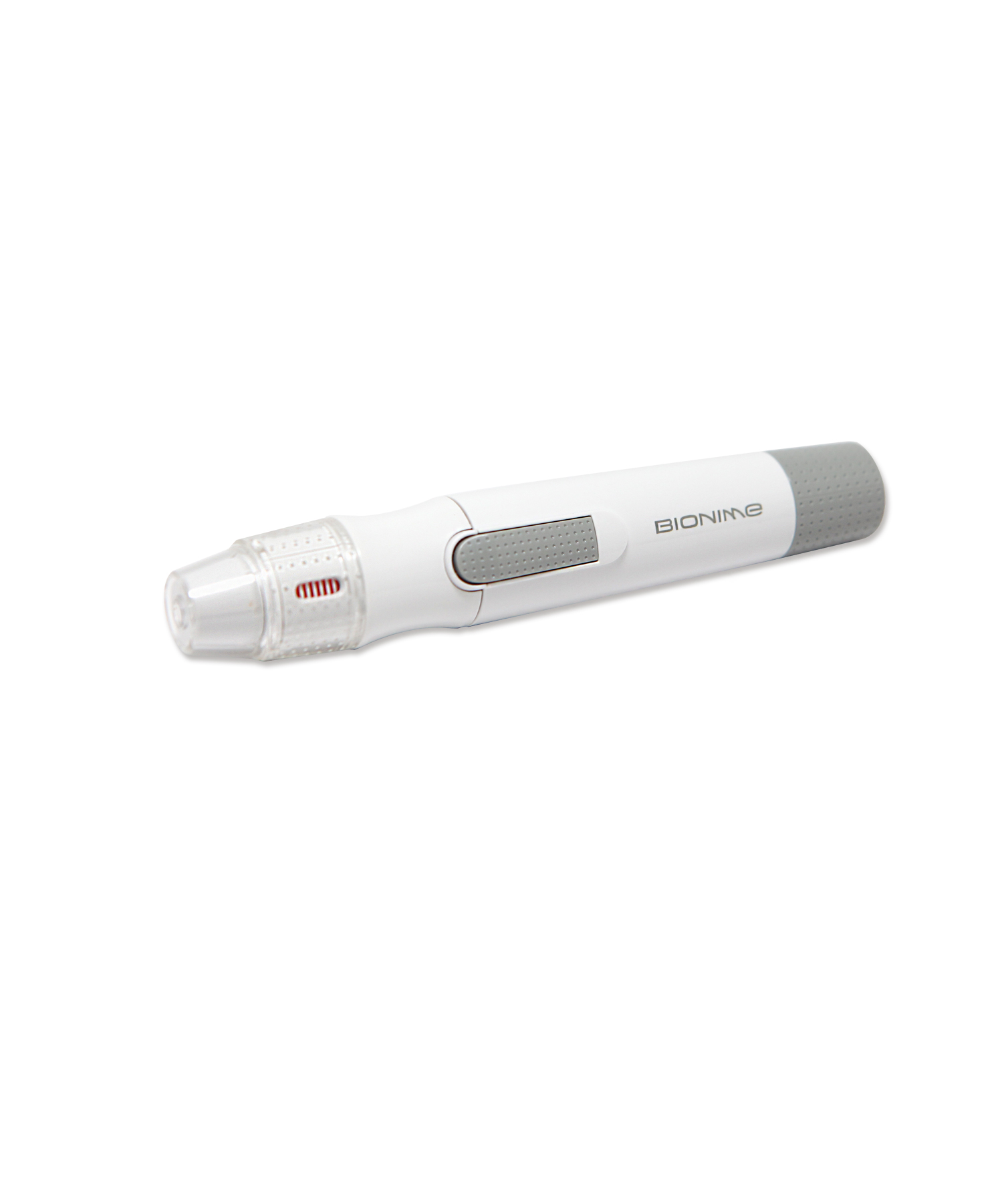 Lancet eject function

Safely eject used lancet to prevent being pricked.

Multiple depths penetration

New multiple depths design with 7 settings to meet your specific needs.

Convenient

Compact, ergonomic design with lancet ejecting feature.

Less pain pricking

Exact and vibration free guidance of the lancet makes almost painless feeling.

Safety

The safety switch prevents accidental press the release button when the cap is opened.
How it works
1

Hold the adjustable cap in one hand and hold the hub in the other hand. Bend the cap towards the down side. When a gap appears between the cap and hub, pull them off in opposite directions.

2

Pull off the depth adjustable cap.

3

Insert a new disposable lancet firmly into lancet carrier.

4

Twist off and set aside the protective cover of the disposable lancet.

5

Replace the depth adjustable cap.

6

Choose a depth of penetration by rotating the top portion of the depth adjustable cap until the setting depth matches the window. Settings are based on skin type
'3 scales' for soft or thin skin;
'5 scales' for average skin;
'7 scales' for thick or calloused skin.

7

Hold the hub in one hand and pull on the plunger in the other hand. The device will be cocked. Release the plunger, it will automatically move back to its original position near the hub.

8

Place the Lancing Device against the soft side of the fingertip. The best puncture sites are on the middle or ring fingers. Press the release button to activate the device.

9

Pull off the depth adjustable cap. Without touching the used disposable lancet, stick the lancet tip into the protective cover.

10

Hold the release button in one hand and pull on the plunger in the other hand will safely eject the used

11

Discard the used disposable lancet into an appropriate puncture-proof or biohazard container.