GM700SB
Stay connected. Stay in control.
Never lose track again. The GM700SB features Bluetooth connectivity to let you manage your glucose straight from your phone with the Rightest CARE App. A wide HCT-range, acceptance of a variety of blood samples and helpful meal markers feature deliver an informative, user-friendly experience.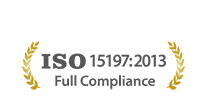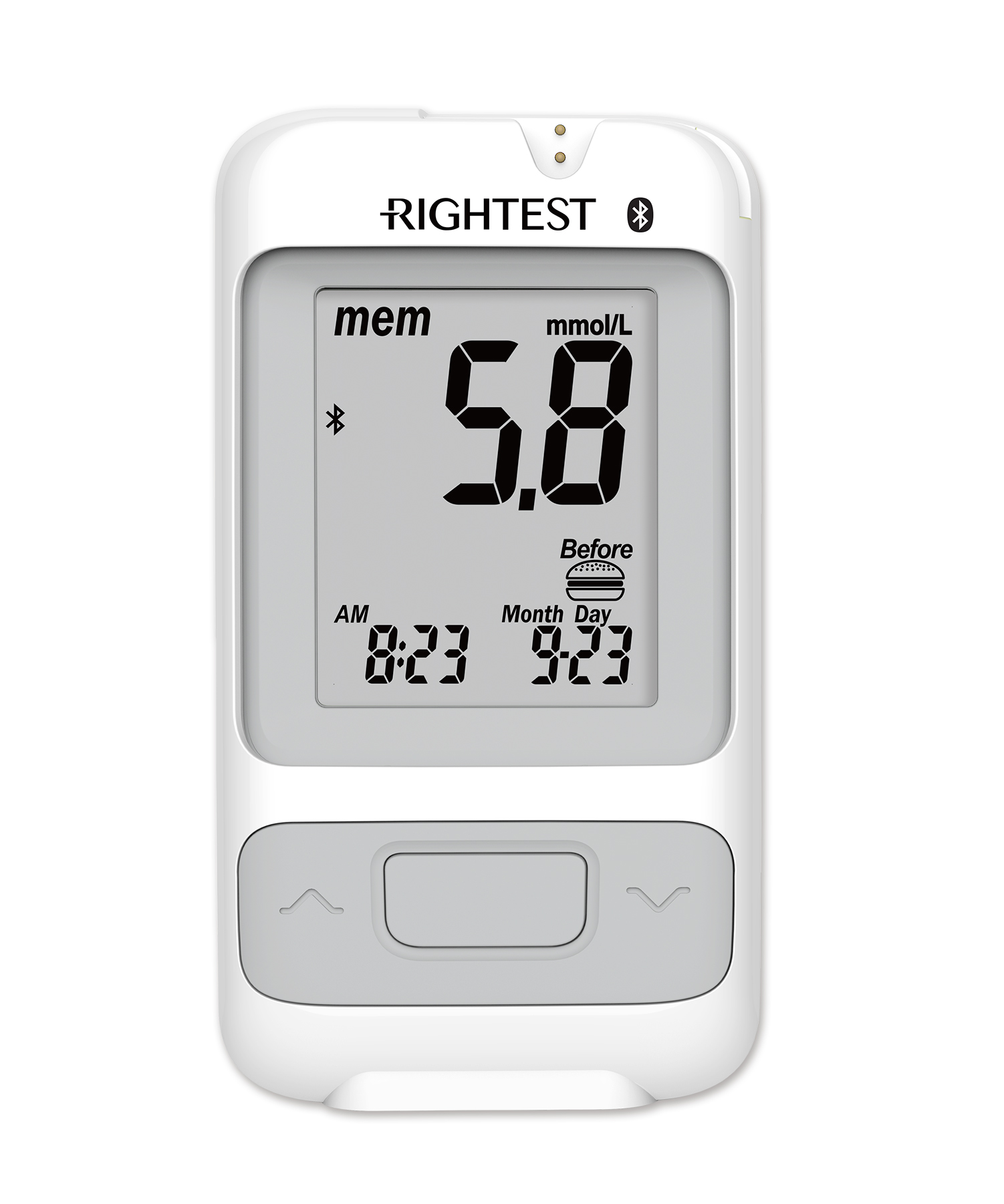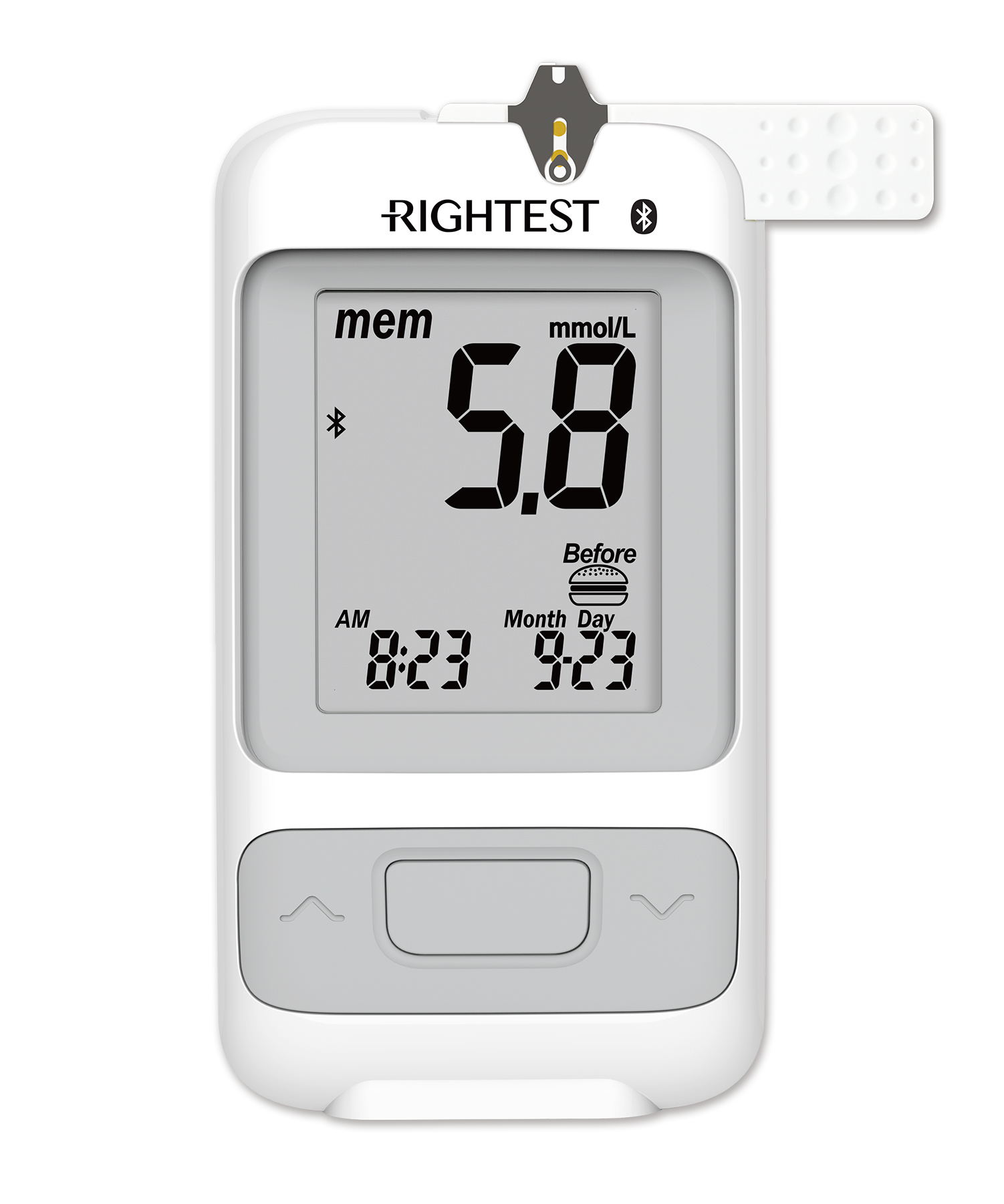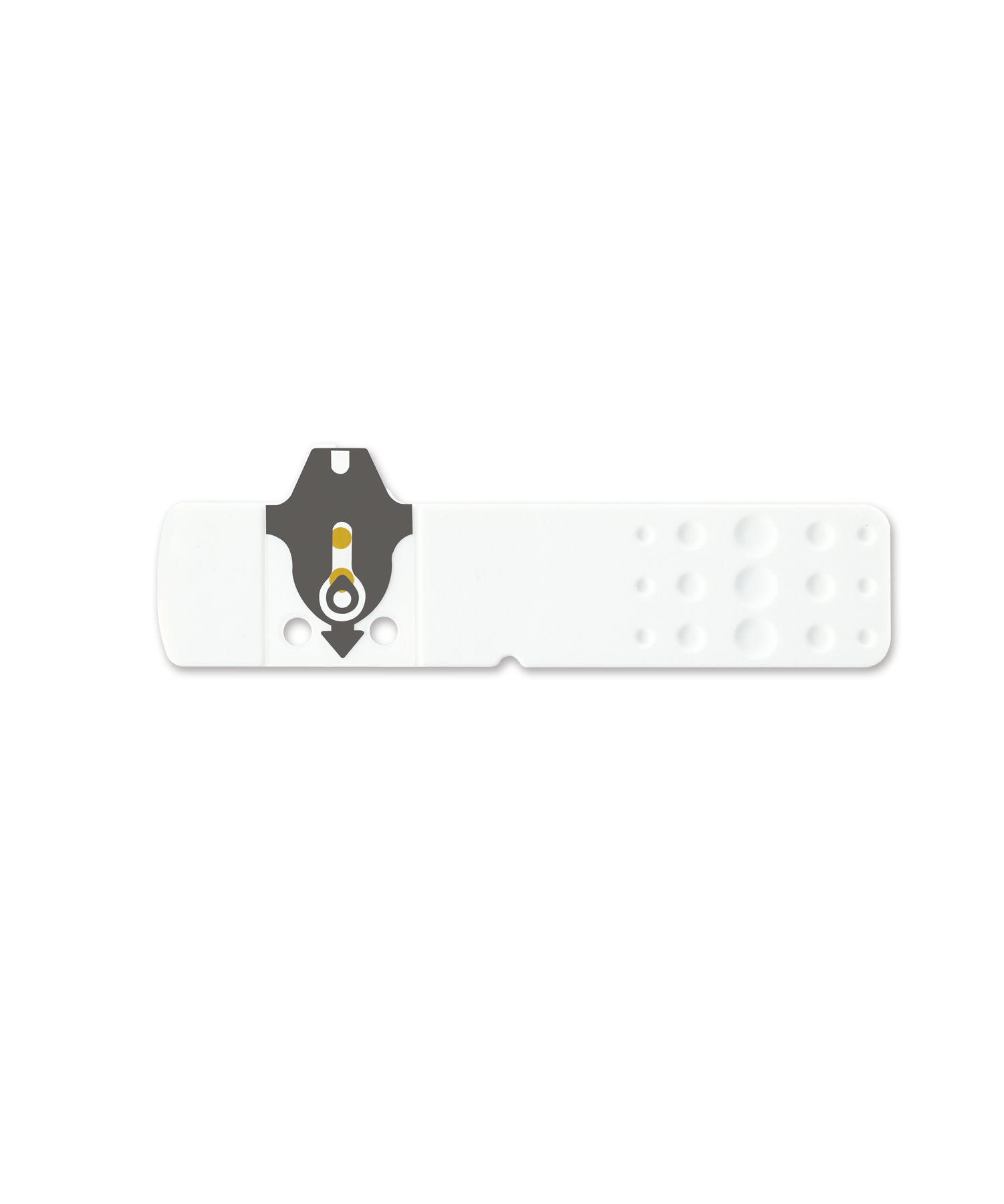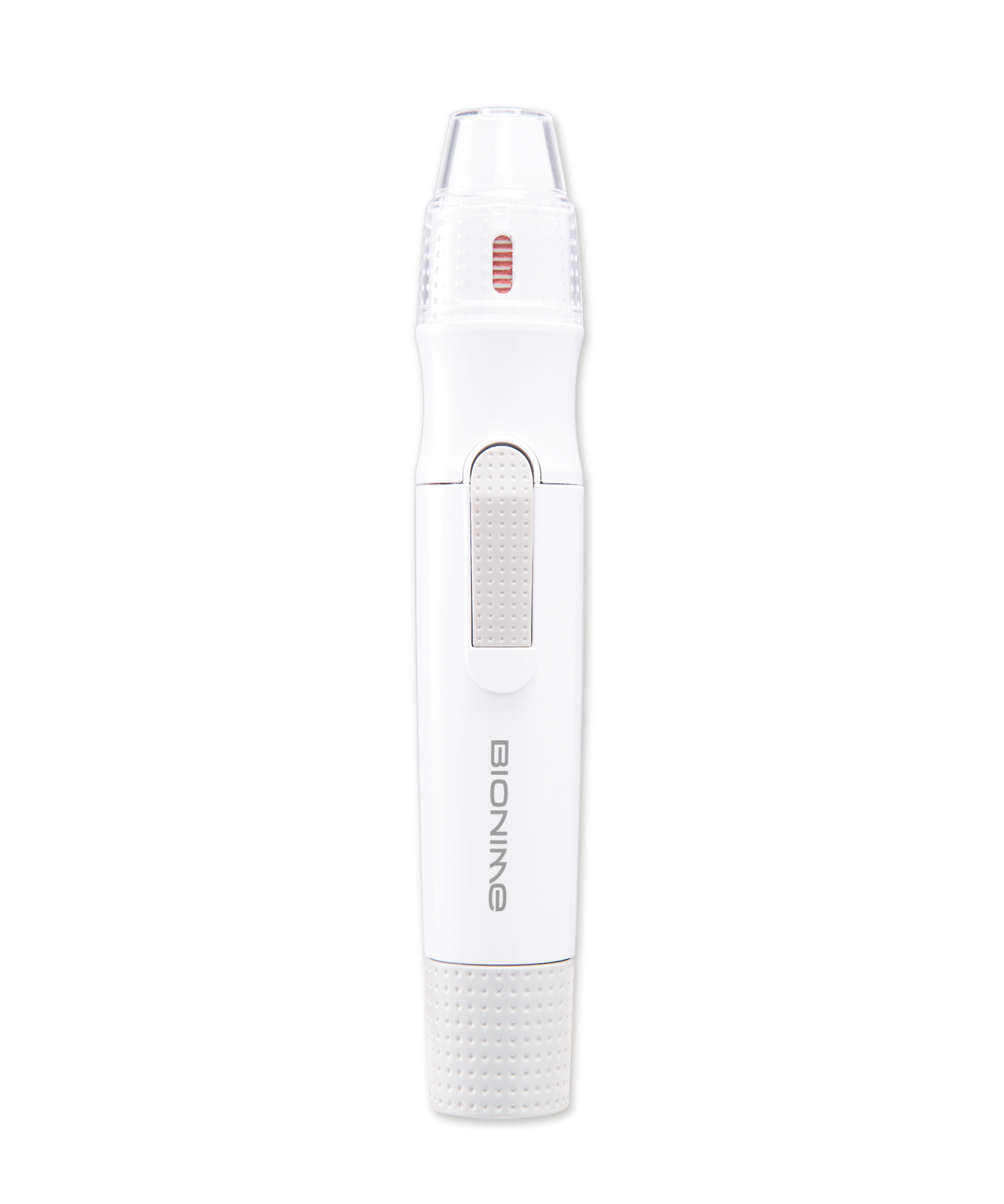 Bluetooth Connectivity

Transfer test results to smartphones wirelessly.

Wide HCT range

Measures glucose values for extreme hematocrit ranges including neonatal, elderly and anemia patients.

Meal markers

Before-and-after meal markers help you understand how food influences your blood glucose.

Multiple Test Sites

Allows capillary, venous, arterial and neonatal whole blood samples.

Auto-Coding

Eliminates the needs for manual coding and ensures high accuracy.

Proprietary Rightest

™

strip

With Validus Technology™ strip design, Rightest™ strips ensure high accuracy and precision in readings.
GM700SB Meter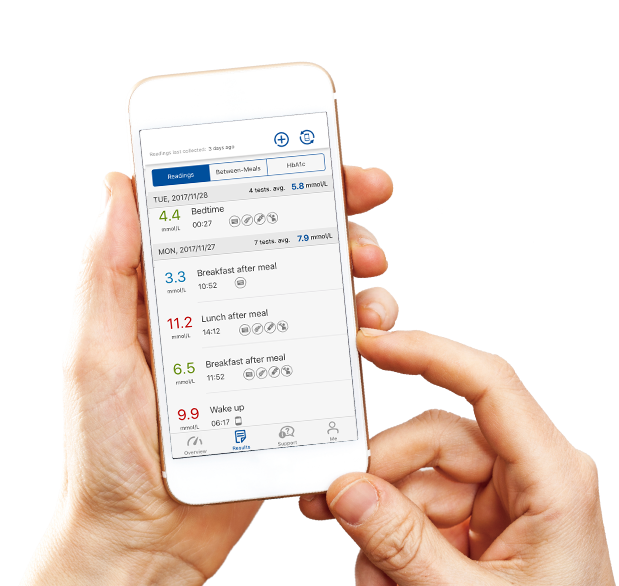 With Rightest CARE App
Glucose Management Made Simple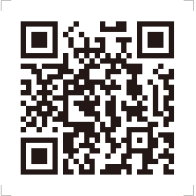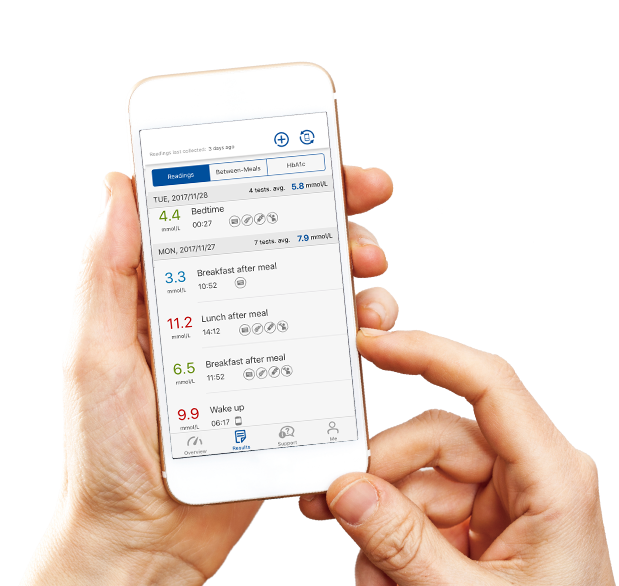 How it works
1

Insert the strip in the socket of the meter, which will do calibration automatically.

2

Place blood sample against the sample entry of strip.

3

After 5 seconds, the test result appears.

4

Rotate and pull up the test strip.
GM700SB Specifications
Test strip
GS700
Coding
Auto coding calibration
Enzyme / Measurement technology
GDH / Electrochemical sensor
Blood sample source
Capillary, venous, arterial and neonatal whole blood
Minimum sample volume
0.75 microliters (0.00075c.c.)
HCT range
Glucose concentrations ≦ 11.1mmol/L(200mg/dL), HCT range 20 - 70%
Glucose concentrations > 11.1mmol/L(200mg/dL), HCT range 20 - 60%
Measuring range
0.6 - 33.3 mmol/L (10 - 600mg/dL)
Meter dimensions (L x W x H)
82.0 x 45.0 x 15.5 mm (3.22 x 1.77 x 0.61 inch)
Display area (L x W)
34.0 x 27.5 mm (1.09 x 1.34 inch)
Weight (with battery)
43.0 ± 5 g
Power supply
1 CR2032 battery
Memory capacity
500 blood glucose test results with date and time
Operating temperature
6 - 44℃ (43 - 111°F)
Operating relative humidity
10 - 90%
Meter storage conditions
-10 - 60°C (14 - 140°F)
Test strip storage conditions
4 - 30°C (39 - 86°F), < 90% relative humidity
Bluetooth version
4.0
Accuracy
95% of the measured glucose values shall fall within either
Glucose concentrations < 5.5mmol/L (100mg/dL), difference within ± 0.83mmol/L (15mg/dL)
Glucose concentrations ≥ 5.5mmol/L (100mg/dL), bias within ± 15%
Precision
Glucose concentrations < 5.5mmol/L (100mg/dL), SD < 0.28mmol/L (5mg/dL)
Glucose concentrations ≥ 5.5mmol/L (100mg/dL), CV < 5%
Fully compliant with ISO 15197:2013 (For other received credentials, please contact us.)