GM720
Anytime, Anywhere, Unrestrained
The flagship smart case combines fashion and accuracy in an all-in-one lightweight design.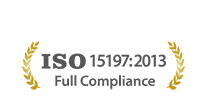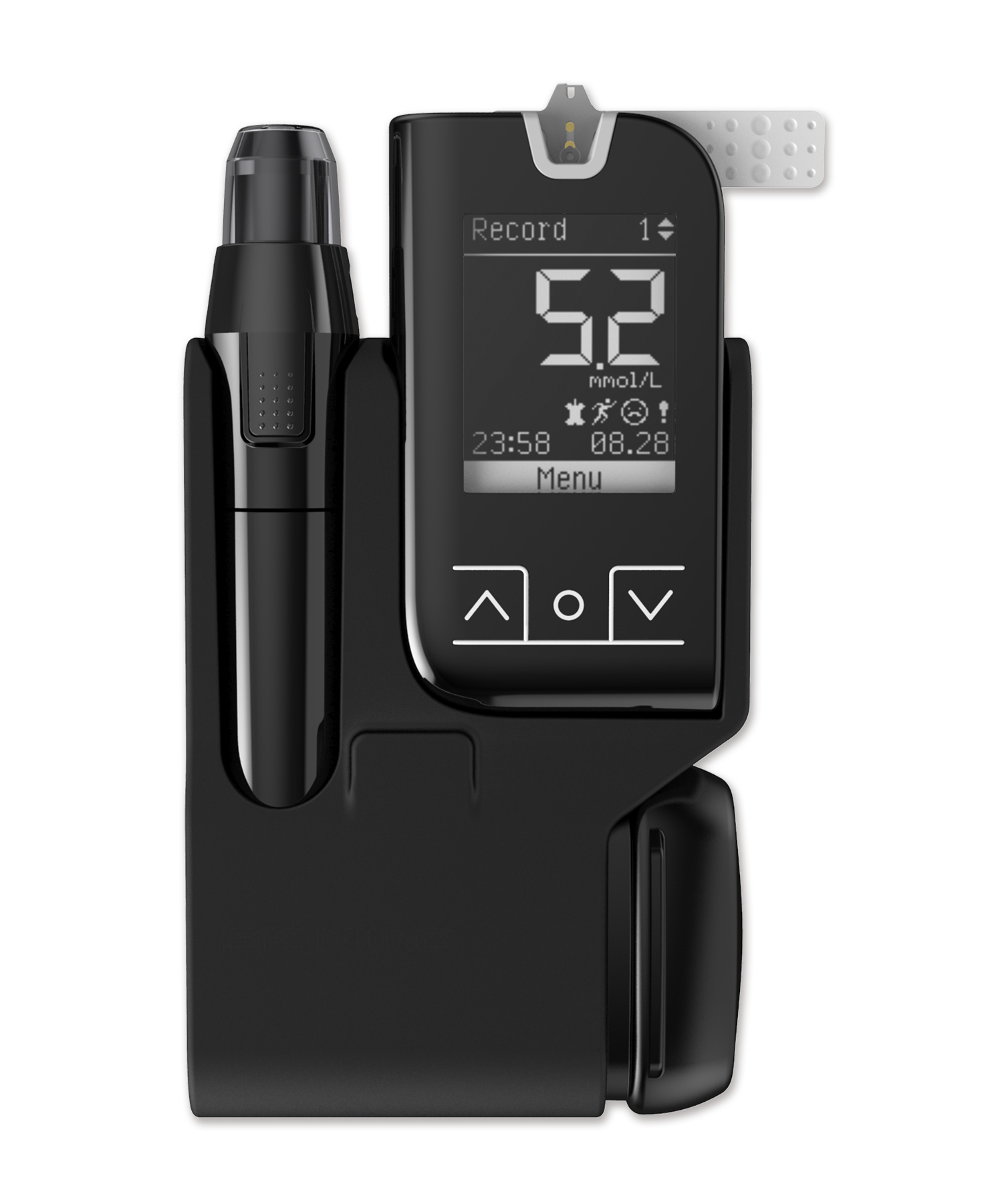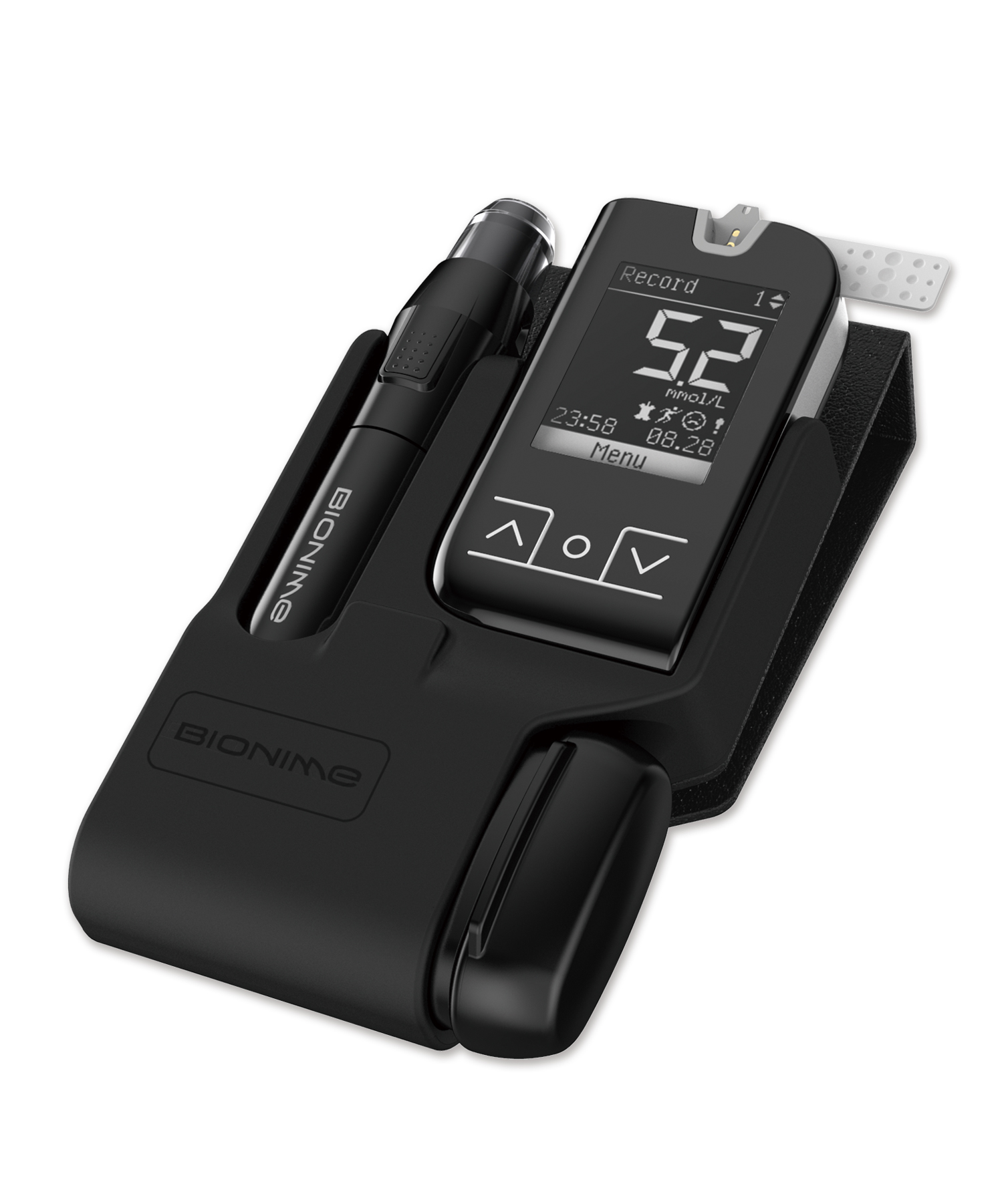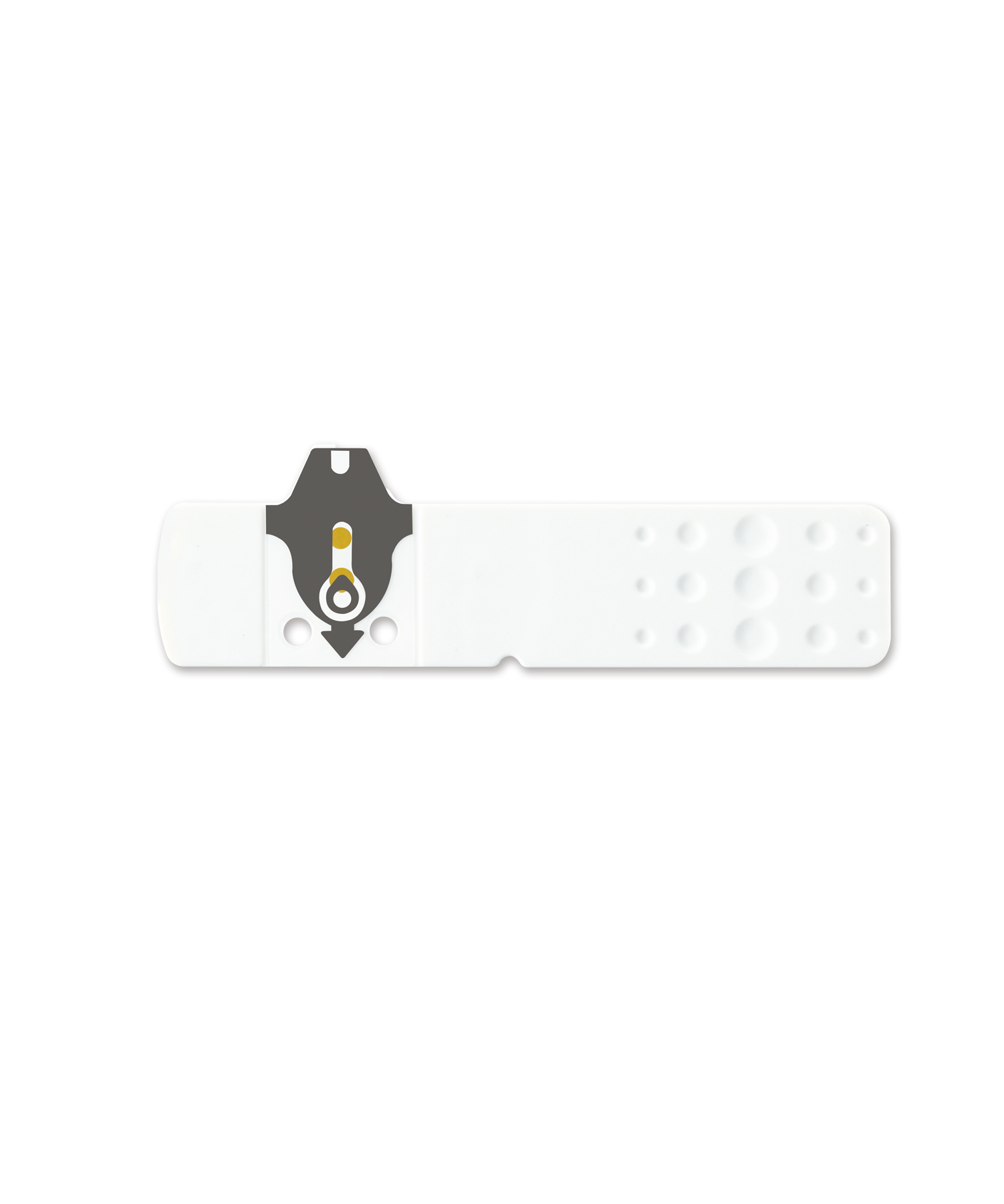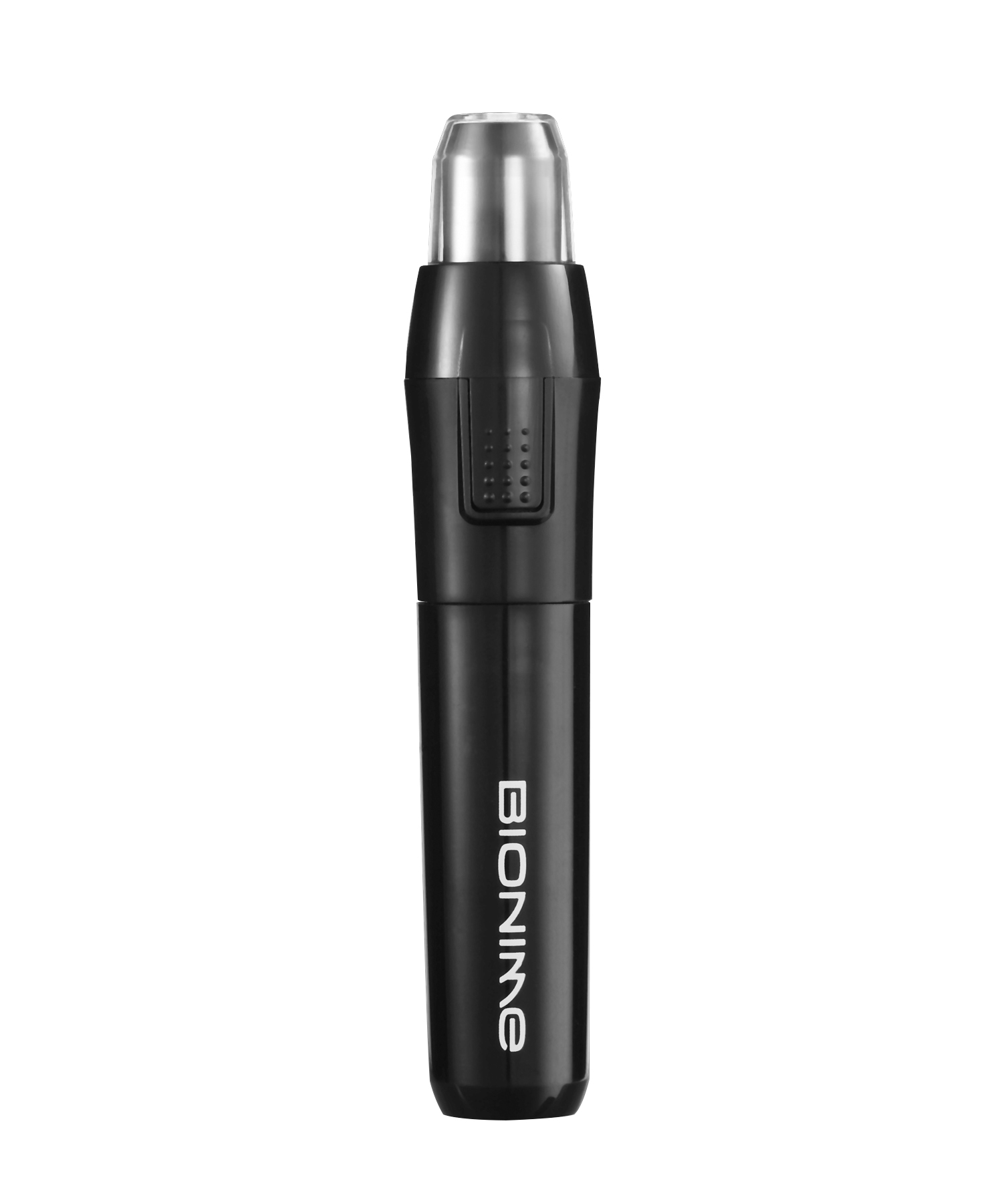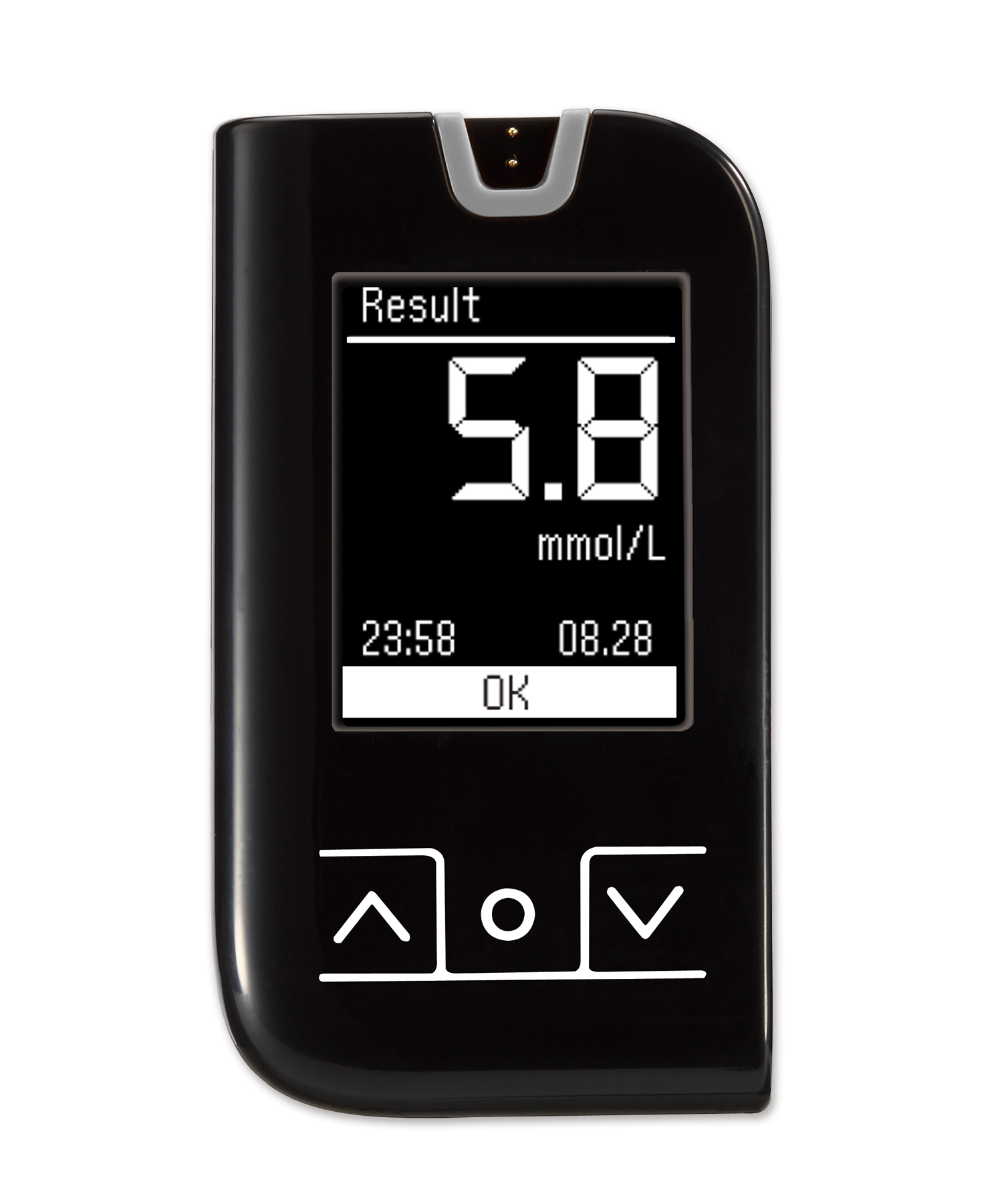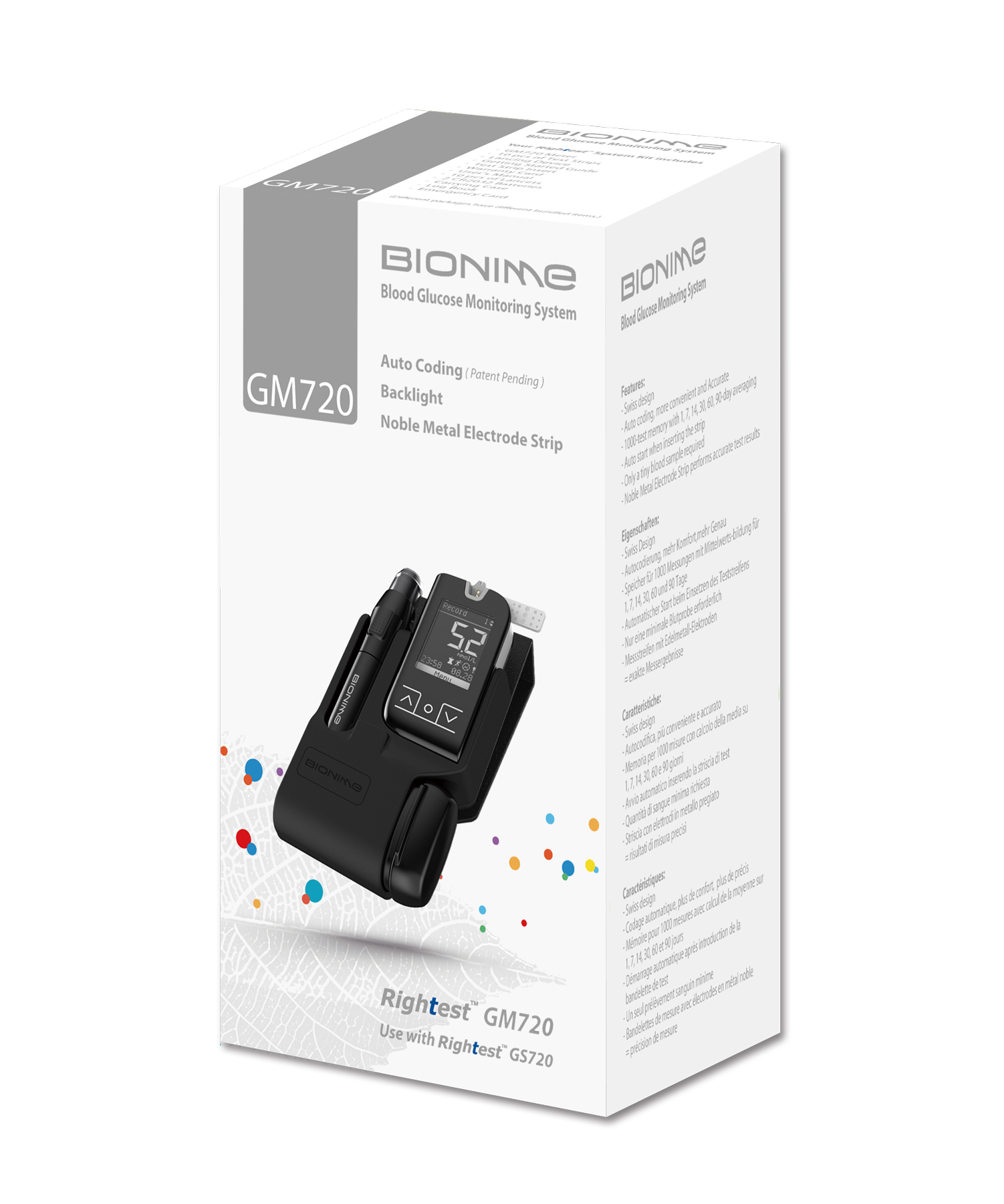 Meal markers

Before-and-after meal markers help you know how food influences your blood glucose.

Measurement alarm

Helpful reminder for the next blood glucose measurement.

Backlight

Easily use in dark environment.

Auto coding

Eliminates the needs for manual coding and delivers better accuracy than no coding.

Tiny blood sample required

Only 0.7 microliters (0.0007c.c.) of blood sample required.

Wide HCT range

Measures glucose value of extreme hematocrit range, like neonate, elder, anemia patient.
All-in-One SmartCase
Strip vial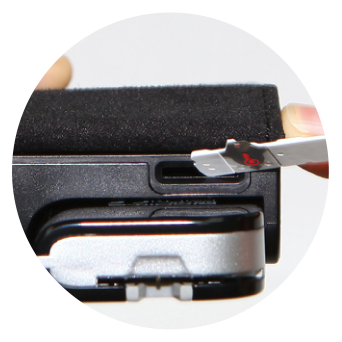 Disposal channel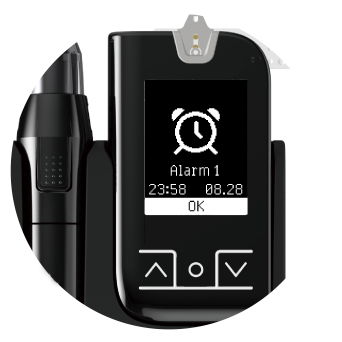 Measurement alarm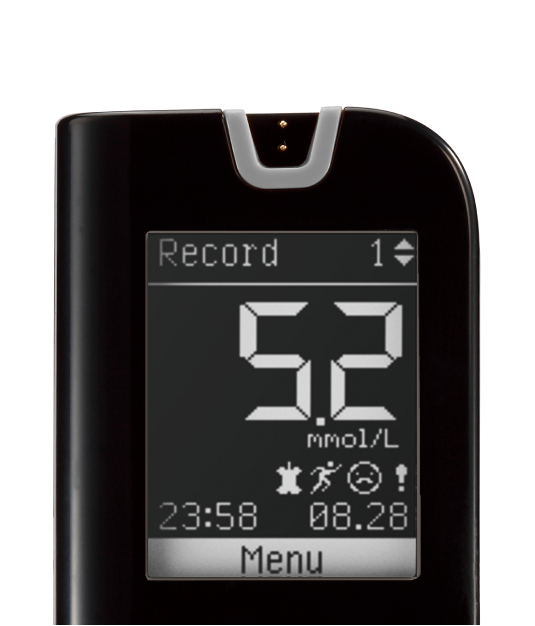 Markers
Before meal

After meal

Sport

Illness

Special

Award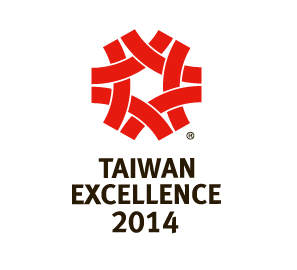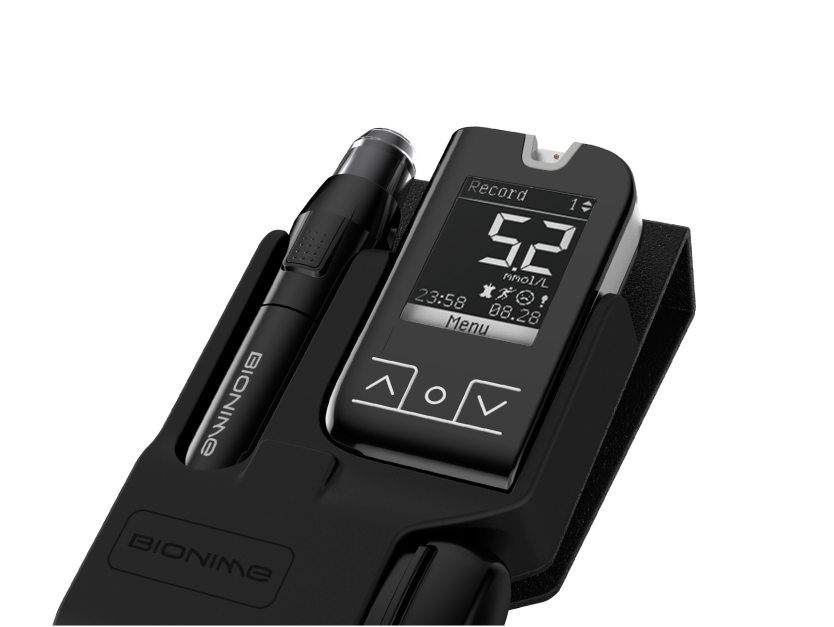 Patented RightestTM lancing device GD720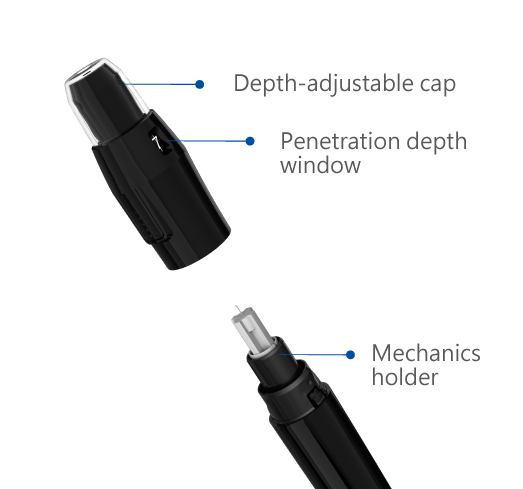 How it works
1

Insert a new disposable lancet firmly into lancet carrier and press the safety button.

2

Press your finger smoothly on the cap.

3

Apply a tiny blood sample.
How it works
1

Take one test strip from the vial and close the cap immediately.

2

Insert the test strip into the test strip port on the meter. The meter will automatically turn on.

3

Press the security button and place the finger against the lancing device and press the finger on the cap.

4

Gently squeeze your fingertip to get a drop of blood. Apply the blood drop on the edge of the test strip.

5

After 5 seconds, the test result appears

6

Rotate and pull up the test strip.

7

Discard used test strip through the disposal channel.
GM720 Specifications
Test strip
GS720
Coding
Auto coding calibration
Enzyme / Measurement technology
GDH / Electrochemical sensor
Blood sample source
Capillary, venous, arterial and neonatal whole blood
Minimum sample volume
0.7 microliters (0.0007c.c.)
HCT range
Glucose concentrations ≦ 200mg/dL, HCT range 20 - 70%
Glucose concentrations > 200mg/dL, HCT range 20 - 60%
Measuring range
10 - 600mg/dL (0.6 - 33.3 mmol/L)
Meter dimensions (L x W x H)
71.3 x 39.0 x 14.0 mm (2.79 x 1.53 x 0.55 inch)
Display area (L x W)
32.7 x 25.0 mm (0.98 x 1.28 inch)
Weight (with battery)
50.0 ± 5 g
Power supply
2 CR2032 batteries
Memory capacity
1,000 blood glucose test results with date and time
Operating temperature
6 - 44℃ (43 - 111°F)
Operating relative humidity
10 - 90%
Meter storage conditions
-10 - 60°C (14 - 140°F)
Test strip storage conditions
4 - 30°C (39 - 86°F), < 90% relative humidity
Accuracy
95% of the measured glucose values shall fall within either
Glucose concentrations < 5.5mmol/L (100mg/dL), difference within ± 0.83mmol/L (15mg/dL)
Glucose concentrations ≥ 5.5mmol/L (100mg/dL), bias within ± 15%
Precision
Glucose concentrations < 5.5mmol/L (100mg/dL), SD < 0.28mmol/L (5mg/dL)
Glucose concentrations ≥ 5.5mmol/L (100mg/dL), CV < 5%
Fully comply with ISO 15197:2013 (For other received credentials, please contact us.)